Voice Over Artist
"What a great voice-over coach you have been for me! Throughout our sessions, I was impressed with your patience, professionalism, listening skills and practical advice. I feel prepared to succeed in the field thanks to your supportive insistence on excellence of delivery."
–Martha Corrigan
Do people stop to comment on your great voice? Do you dream of being a voice over artist? Such A Voice has exactly what you need! As the premier resource for the amateur and veteran voice over artist, Such A Voice provides comprehensive support for all talent levels. Education truly is a lifelong pursuit, and we at Such A Voice have assembled a star staff of coaches and producers to provide you with the edge you need to enhance your artistry!
Some of the services we provide are…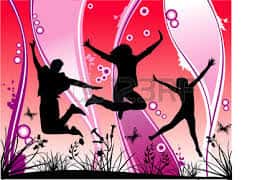 voice over evaluation
script analysis techniques
demo recording and production
marketing workshops
and more!
If you're ready to invest in your future as a voice over artist, reach out to us today! We have packages of varying cost and involvement to fit the lifestyle of every voice over artist. Don't put your passions on the back-burner, become the voice over artist you have always dreamed of being. We will help you find your voice, and help you bring it to the masses!
Get to know our voice coaches and team by visiting the Our Staff and Producers page, read our blog for tons of great voice over information, and check out the testimonials to see what what others have to say about our program.
Check out our popular introductory video, A Shockingly Simple Idea to Success in the Voice-Over Industry, and see what Such A Voice can do for your voice over career!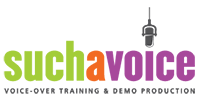 It's time to take your talent seriously. Get started today!
Call 802-275-0154 or email info [at] suchavoice [dot] com