Colorado Introductory Voice-Over Classes
Move on over Rocky Mountains and sunny blue skies of Colorado – there's a new voice-over actor in town and that's you! We hope you're as eager to enroll in our Colorado voice-over classes as we are to offer it to you. We've been serving the greater Denver area with our introductory voice-over classes since 2009 and we hope you sign up soon to learn more! Read on to know more about our voice-over class, Voice-Overs: Now Is Your Time!
When and Where?
The next introductory voice-over classes in the Denver area will be:
May 19, 2018 – Arapahoe Community College, 10:30AM-12:30PM
 May 22, 2018- Boulder Valley School District, 6:30PM-8:30PM
Cities We Serve in Colorado:
-Boulder, CO
-Fort Collins, CO
-Littleton, CO
Can't make those dates for these Colorado voice-over classes? We also offer online options, one of which gives you a shockingly simple idea to achieve success in the voice-over industry!
Description of the course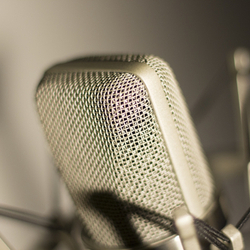 In the ever-expanding online marketplace, new companies are looking for fresh voices like never before and our introductory voice-over classes in the greater Denver area will provide insight, valuable training, and an outside-of-the-box way to succeed at, what can be, a lucrative full or part-time career. Learn how to use your speaking voice for commercials, films, videos, and much more. This is a solopreneur business that you can handle on your own terms, on your own turf, in your own time, and with very little overhead. This fun and exciting class could be the career game changer you've been looking for!
What will I learn?
Overview of the voice-over industry, what exactly is voice acting and how can you become a part of this versatile world.
Demonstration of voice-over technique with two class volunteers (don't be shy now)!
The numerous career opportunities within this industry, finding your niche, figuring out what you want to voice and how to do it.
The union and how it plays a part.
The income potential for full and/or part-time voice-over work.
How to market yourself in this fast-changing industry and how to book work.
The new industry standards, being able to work from home, recording on your computer or smartphone.
The equipment and tools needed to get started, having your own home studio.
An introduction to the all-important voice-over demo.
Step up the mic, record your own voice-over, and receive a complimentary evaluation of your potential in the industry.
Our voice-over class introduces you to the world of voice acting. The class is both informative and interactive, giving you the chance to learn how to navigate your way through the voice-over industry and how to succeed as a voice actor. Taking this class could inspire you to pursue voice-over training, perfect your voice-over techniques, and see if you have what it takes to thrive in this industry.
Who teaches the Colorado voice-over classes?
Wendy Shapero is a successful voice artist, actor, dancer, and comedian. Starting out as a young actress-dancer-choreographer in the Detroit scene, she garnered critical acclaim for her performances on-stage in Antigone, A Funny Thing Happened on the Way to the Forum, and Godspell, among others. After touring internationally with a stage production of Disney's Pocahontas, she decided to move out west to Los Angeles to pursue film-acting. Wendy acted in such indie features as Free Samples with Jesse Eisenberg (The Social Network) and Expect Delays. Her voice-over work has been featured on Cartoon Network, an advertisement campaign for FIAT, the audiobook for Jeanne Birdsall's children's book, Flora's Windy Day, and many more. She's since joined the Such A Voice team to travel throughout the Western states and conduct introductory seminars on breaking into the professional voice-over industry.
Don't worry if you don't live where we have Colorado voice-over classes. We also offer online options that give you a shockingly simple idea to achieve success in the voice-over industry!