One of the most frequent questions I hear from other professionals pursuing a voice acting career is, "How much should I charge a client for [insert voice-over project here]?" It's imperative for voice-over artists to do their due diligence in researching current industry standard rates for various projects, as well as speak with other professionals in the industry about voice-over rates.
At SAV, we're lucky to have a built-in community of other voice-over actors, mentors, teachers, engineers, and peers. The power of communication regarding ever-changing voice-over rates in the industry is really important and there are various guidelines to consider:

Know Your Worth!
When asked by someone outside of the industry how much I'm compensated for a commercial voice-over, I can see their eyes grow large with excitement. It may sound like a large number for two or three hours of studio time, but what is not understood is the investment in time, money and education that it takes to begin and sustain a voice acting career. As voice-over professionals, we need to remember (especially if we are setting our own rates) that the time we have spent in classes, coaching sessions, and our booth add up to our expertise in this field. When setting your own voice-over rates, or negotiating those set by producers and/or clients, you need to not only consider your session fee (the time spent in the booth recording the specific copy), but also all the training you've acquired and the investment in your home studio (which helps make your client's job much easier).
Usage
Another factor to consider is how the project is being used and in which medium. If you record a commercial that's airing nationally on television, then that is a larger rate than a regional television commercial specific to a certain market. The voice-over spot you worked on is being seen by more viewers nationally as opposed to regionally, which warrants more compensation. You should not only consider your session fee, but also get the specifics on how the voice-over is being used. My personal opinion is to avoid "in perpetuity" usage because as your career develops, something which was not a conflict in the past could be in the future. If the spot you had conflicts with another brand in which you are auditioning, this could become a conflict that was unforeseen when you initially booked and recorded the job.
Research
Always update yourself on industry standard rates. I recommend reviewing the union rates set forth by SAG-AFTRA.  Voices.com also offers a rate card as well Voice-Over Resource Guide. Upon viewing these rates you may find, based on your current experience, you fall a little lower or higher than said rates. Maybe you have a great deal of experience in the commercial voice-over world, but now you're branching out into narration, e-learning or audiobooks, so your voice-over rates may be a bit lower for that genre as you find your footing. The most important thing is that you have a baseline rate for yourself and you're comfortable and confident stating this rate to a client. It's beneficial to first ask your client's budget and proceed from there. While stating your rate, also take into consideration edits and pick-ups. It's customary to include one free round of edits in your rate, but any edits or pick-ups past that incur a fee.
Community
One of my favorite things about being a voice-over actor is the incredibly supportive community. Use your community to communicate with other voice-over actors regarding rates and best business practices. I have rarely found anyone who is secretive or not willing to share their past experiences. By being a generous and communicative community, we are stronger as voice actors and can advocate for ourselves to get paid appropriately. If you are operating from a home studio and all communication is between yourself and the client (versus an agent as the intermediary) it's usually your responsibility to invoice after sending your VO files. I always include a polite 30-day payment term at the bottom of my invoice. In certain states (for example, New York) there is a "Freelancing isn't Free Act", in which you can politely mention to be paid in a timely manner.
Keep it Professional
Always keep it professional. A client may not have a budget that works within your rates presently, but one day they may have a project with a much larger budget and think of you as the talent to circle back to! It never hurts to politely decline when a project has too low of a rate and exclaim, "I would love to work with you in the future when our rates align!"
At the end of the day, we all need to have a baseline of what is an acceptable pay rate and what you may need to walk away from politely. This is a competitive market and when you have put in the training, financial investment, technical education in perfecting your studio sound, and countless hours practicing in the booth you must advocate for yourself and know your worth! If you have any questions, reach out to the SAV community. We're here to be stronger together as you move through your voice acting career!

Check out our YouTube channel to see more content like this! The video for this post can be viewed here.
Also, don't forget to join in the conversation and share your positive experiences about Such A Voice!

---
                                                                                                       About the Author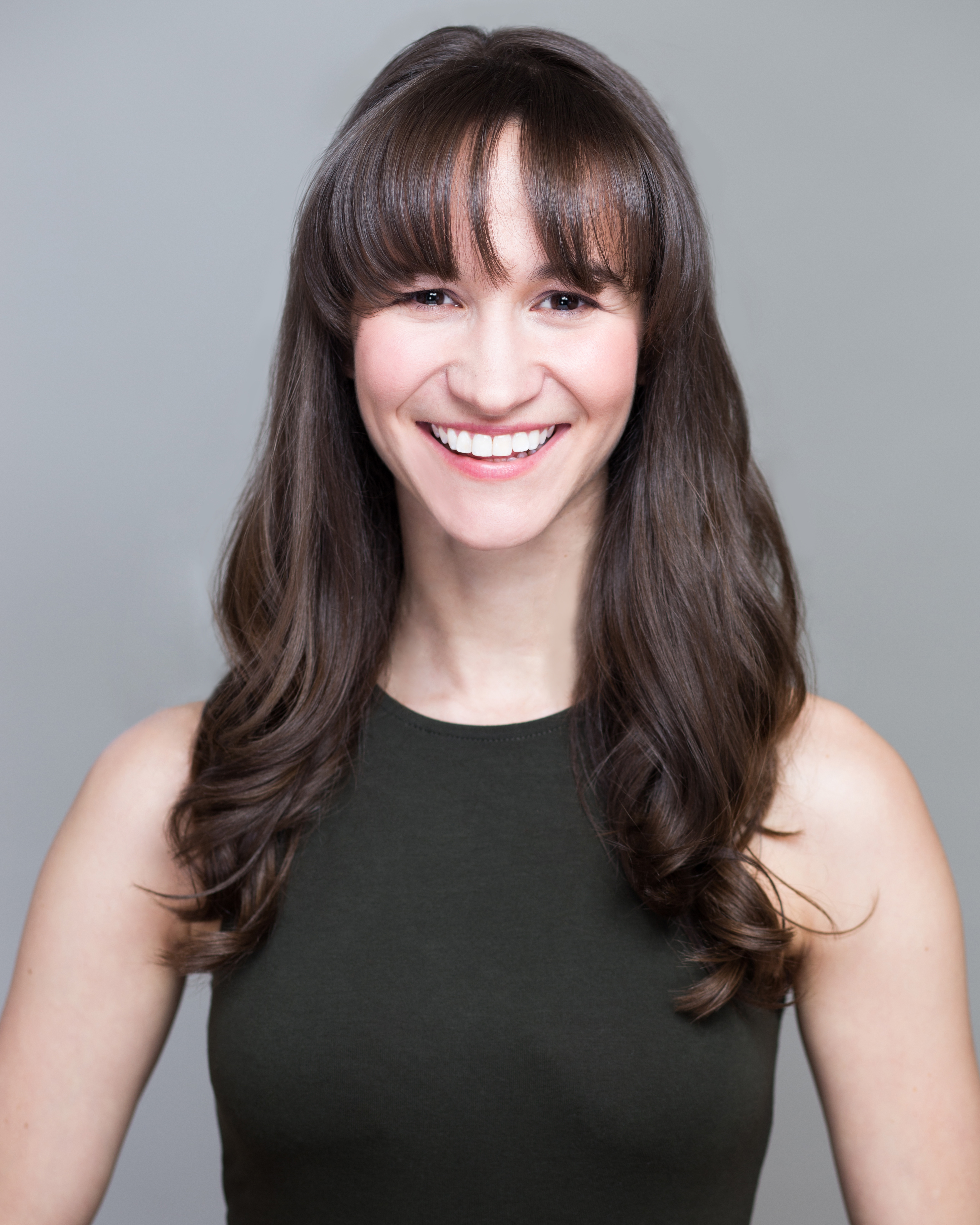 Megan MacPhee is a voice-over artist, singer, actor, dancer, content creator, and teaching artist based out of NYC. A member of Actors Equity Association, credits include national tours, regional theatre, Radio City Music Hall, and The Metropolitan Opera. Her work as a voice-over artist includes national television commercials, social media spots for various brands, voicing the role of EMMA/GHOST GAL in the animated series "YU-GI-OH! VRAINS," as well as e-Learning, demos, promos, and audiobooks. She has a Bachelor of Music in Musical Theatre from CUA and Contemporary/Classical training from London Dramatic Academy. To view more of Megan's work visit www.meganmacphee.com or check out her web series, www.unbalancedwebseries.com
Comments
comments