Our Staff and Producers
Founder - Dan Levine
Director of Operations - Heather Costa
Live Class Instructor - Brian Thon
Live Class Instructor - Lisa Foster
Live Class Instructor - Wendy Shapero
Live Class Instructor - Guy Arledge
Live Class Instructor - Steven Wahlberg
Voice-over Career Advisor - Will Kamp
Personal Coach - Lisa Cordileone
Personal Coach - Nancy Wilson
Personal Coach - Alan Schwartz
Personal Coach - Dave Tolar
Personal Coach - Tom Force
Personal Coach - Jessica Magers
Personal Coach - Bonnie Gilgallon
Personal Coach: Warren Richardson
Personal Coach: Mike Hanko
Personal Coach: Rosemary Chase
Personal Coach: Tia Rider Sorensen
Personal Coach: Animation / Audiobooks - Michael Yurchak
Dialect & Accent Reduction Coach - Adam Michael Rose
Spanish Language Coach - Valeria Oddone
Head of Post-Production - Dale Epperson
Producer / Personal Coach - Angela Castonguay
Copywriter - Bekka Burton
Chief Executive Officer - Ben Werlin
Chief Administrative Officer - Alex Goss
Director of Human Resources & Travel - Skye Moffett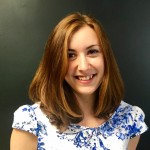 A well-traveled military veteran with a deep-seated love for people, Skye is an ideal fit for the Human Resources and Travel Coordinator roles within Such A Voice. She spends her days ensuring our traveling teachers are well taken care of.
In her role as Director of Human Resources, she is constantly thinking of ways to move the company forward via TLC for its members and efficiency in development.
You may also see her on our social media platforms, feel free to say hello!