Television Voice-Over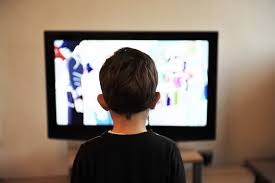 Think about how minutes before your favorite television show comes on, you see scenes from last week's episode and suddenly hear, "Last week on…" This sparks your attention. It reels you into the show even more. Television is a powerful medium for that very reason: you get to see AND hear the story. Imagine being the guiding voice that has that kind of power to tell a story. As a professional television voice-over artist, you'll have the opportunity to voice in-show narrations, TV promos and previews, and animated television characters, among other things.
Eager to find out how to become a professional television voice-over artist? Continue reading to find out more!
How to Get Started as a Television Voice Actor
You have the interest and the desire to pursue a career in the television voice-over industry, so now where do you go from here? The first step is enrolling in television voice-over classes that will help you gain experience and knowledge about the television voice-over industry. Here at Such A Voice, we have a group of professionally trained voice-over coaches who are here to provide you with exceptional voice-over training. You'll get to work one-on-one with your coach and learn more about how to get started as a television voice actor. If you're looking to get into TV voice acting, here's a shockingly simple idea to success in the voice-over industry that gives you an idea of how to thrive as a voice actor.
How to Find Professional Work in Television Voice-Over
Television is not as traditional as it used to be. People are accessing television shows through different devices and various streaming services. Nowadays, television writers are creating more and more content for viewers to watch. This opens up the field for more voice-over work for male and female professional voice actors.
It's great to know that opportunities exist, but now it's about figuring out what type of television voice-over work you want to do. Want to voice a television preview? Want to be the voice behind an animated character? Be specific with the type of work you're looking for and you'll find that it'll be easier to find the work. When you have a more concrete idea of what you want to do in the television voice-over industry, it'll be easier to concentrate on your job search. So, if you can narrow down what you want to do, you can be more specific within your search and find the types of jobs you want to do.
By taking voice-over classes with Such A Voice, you'll learn how to market yourself to potential clients, which plays a big role in how you get work. Most of the work you'll find for TV voice acting will be through talking to agents, marketing yourself directly to businesses, and looking at postings on online membership casting sites. It's not as common to audition in person nowadays, most likely you'll be doing the recording and production of the audition from your home studio and emailing the prospective client your recorded MP3.
What to Do After You've Gone Through Television Voice-Over Training
After going through our voice-over training, you'll know how to navigate the voice-over industry, market yourself as a voice actor, and set up your home studio with the proper recording equipment and software. We'll also work with you to create your first professional voice-over demos. Your demos are your way of showcasing your voice to your clients. So, be confident in your voice as you go through the recording and production process. Remember, there's a shockingly simple idea to success in the voice-over industry you won't want to miss out! We're here for you every step of the way as you begin your journey as a voice-over artist. We're excited to see you kick start your career!