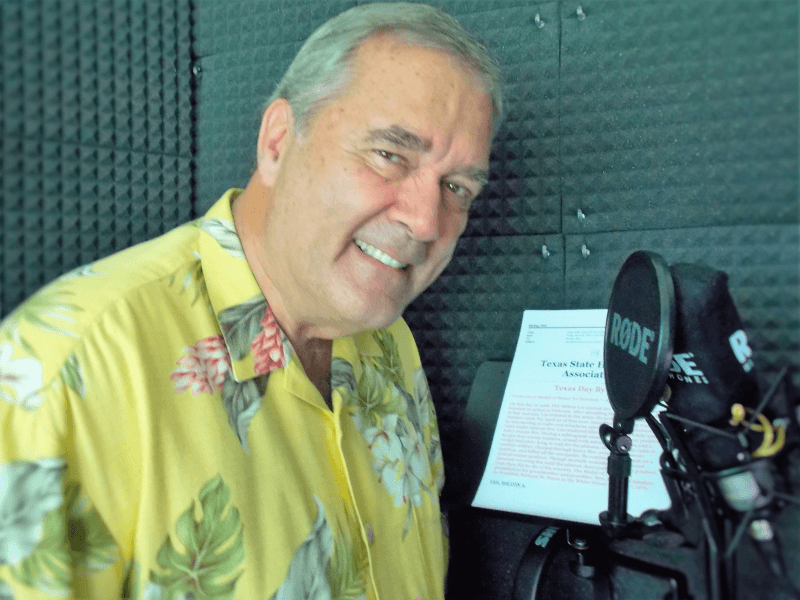 When you become part of the Such A Voice family, we become invested in your future as a voice talent. That's why we love to hear from our skilled students after they have completed their demos. For this month's Talent Spotlight we decided to call Paul Mosley, a Texas native that joined SAV in 2015, and has since completed his demo and is now prepared for his prosperous voice career.
Everyone starts voice over at a different point in their lives and certainly for different reasons. Paul Mosley, a dedicated Deputy Sheriff for 35 years, started his career a bit later. At the age of 72, Paul began his studies with the enthusiasm of a college kid, though he certainly sounds like a sheriff and not an eighteen year old. Paul's voice is weathered and rich like a favorite leather chair, conveying strength, compassion, and true grit. Most of all, it is distinctively Texan.
Paul first used his voice to pay homage to the dispatchers that have always backed-up the service jobs that our society relies on. In 2013, with some help from friends that recognized his gifted, Paul released "So the Sheriff Hired a Dispatcher". It has over 250,000 hits on YouTube, and showcases his voice quite well!
This lovely video has been used by several police and fire agencies in Texas. Shortly after this video, Paul saw an ad for voice-over classes taught by "a big Yankee named, Brian Thon". Brian was very encouraging to Paul, and his Skype classes with the coach went very well.
After a few months, he also took a masterclass and was then introduced to Angela Castonguay, our in-house producer. Angela guided Paul through the exciting demo phase of his training; something that can be incredibly involved with a hard-headed Texan stuck in his ways. He recorded his demo with Glenn Wheeler at Tierra Studios in Houston. After hearing his finished demo, in which he describes himself as "Pretty darn good!", Paul put together a home-studio and kept practicing. Constantly pushing his skill, and asking for advice from his Such A Voice coaches, Paul continued to excel.
Unable to escape his Texan roots Paul began recording "Today in Texas History", a daily, quick and gritty history lesson from his great state.
Shortly after, Paul was contacted by the Texas School for the Blind and Visually Impaired in Austin. The History Teachers wanted daily copies of his work to utilize for their students. For Paul, it a real stellar moment.
Now that Paul is retired from his Sheriff work, he is incredibly excited to jump into voice-over with both feet!
For more info on Mr. Mosley, check out his website at bigdaddyvoiceovers.com. To be added to Paul Mosleys "Today in Texas History" please send an email to modixie@consolidated.net
If you have completed your demo then you are eligible for our Talent Spotlight! Every month we will choose one Such A Voice alumni to post about and, if chosen, you will receive 3 free months of our VIP Membership! Send a picture and why you feel you should be featured to skye@suchavoice.com.