Here at Such A Voice, we bring together some pretty incredible professionals from all different parts of the world to provide our students with a top voice-over education. Our staff members have such a wide variety of backgrounds and unique personalities. From working VO actors starring in movies, video games, and national TV commercial campaigns, to producers spending their days working on voice-over demos as well as broadcast voice-over work, to copywriters, casting directors and many other industry skills in between! We genuinely love bringing our expertise and our experiences together to create the best programs for our students.
For this week's staff spotlight, we'd like to introduce you one of our voice-over class instructors, Will Kamp.
---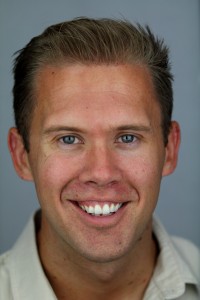 SAV: Hi Will! Thanks for taking the time to speak with us. We're so happy to have you on the SAV team! What appealed to you in the voice-over industry?
Kamp: I love the flexibility this industry allows for. Working from my place in Chicago, or my hometown San Diego, or a couple weeks in Costa Rica, makes me a pretty happy fella! I also enjoy that it allows one to be creative and a little goofy. Getting paid to play around is awesome!
SAV: Tell us more about the live classes you teach. What can students expect to learn in these classes?
Kamp: I like to have the students walk away feeling inspired, and hopefully they learn a lot that surprised them about this industry. The voice-over industry is always changing, and there are so many opportunities for new people to begin their own journey. It's exciting to see people get pumped up about pursuing their dreams and goals in this field of work!
SAV: What advice do you have to offer to those who are just getting started in voice-overs?
Kamp: Think about WHY you want to do it. Be clear on what your big picture goals are because that will always continue to push you through the beginning stages of this business. Remember, it's about having fun and pursuing your passion. Success won't come overnight, but if you're clear on your WHY, it all adds up for a very fun and exciting journey.
SAV:  What do you like the most about your hometown?
Kamp: San Diego is the best city! I love everything about it (except not having a winning sports team). The weather is great and I love the fact that you can literally do ANYTHING you want within a two-hour drive. You can ski, surf, dirtbike, go to another country, hike, root for the Dodgers to lose! Anything you want to do is right there for ya. Oh, and California burritos from hole-in-the-wall taco shops. That's a must.
SAV: If someone narrated your life, who would you want to be the narrator?
Kamp: Tom Hanks or Paul Newman, if we could get a time machine up in here.
SAV: What odd food combinations do you really enjoy?
Kamp: Peanut butter and jelly on a hamburger. Yup. I'm serious.
SAV: What's something that will always be in fashion to you, no matter how much time passes?
Kamp: Third Eye Blind and/or any 90's alternative rock.
SAV:  What's the most adventurous thing you've ever done?
Kamp: I lived in Madrid, Spain for a little while tutoring English to Spanish families, and on my off time, I traveled through Europe on my own. Traveling solo is a must for everybody in my opinion.
SAV: Would you rather watch Star Wars or Star Trek?
Kamp: Neither. Not a fan of anything sci-fi. I know, I know…many people hate me for it.
SAV: What's the funniest joke you know by heart?
Kamp: I love comedy and I adore doing comedy improv but the only standard jokes I know by heart are cheesy dad jokes. How do hockey players kiss? – They PUCKer up.  *high five*. Thank you, thank you. I'll be here all week. Tip your waitress.