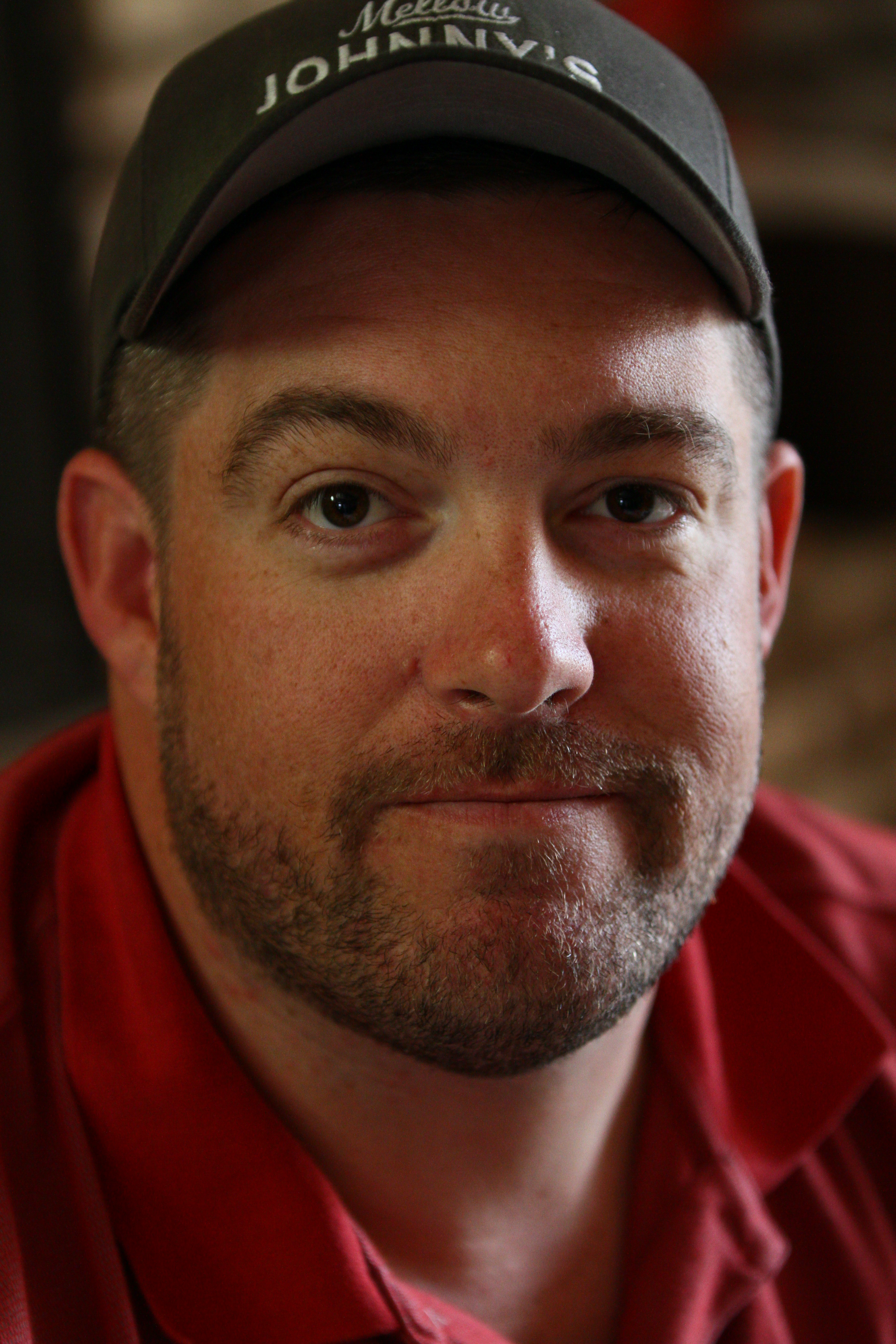 This month's Talent Spotlight is Tim Huchton! Since finishing his voice-over training and voice-over demo with us, Tim has gone on to book seven voice-over gigs! We're here today to talk with Tim more about these jobs and what else he's been up to since graduating.
---
SAV: Hi Tim, I wanted to first congratulate you on landing seven voice-over gigs since finishing your voice-over demos with us! How did you go about finding these jobs?
Huchton: Thanks! I am pretty excited to have seen work come in these past few weeks and months. My first paid job came the week that I got my demos back. I was able to leverage my network of people I had worked with in the past and it paid off. Once I got my first gig done, I joined a P2P (pay-to-play) site. I started doing auditions every night as I had the time. Once I developed a strategy and began focusing on the best opportunities, I was able to land two jobs from auditions. The other jobs came in from referrals of my work and from continuing to tap into my network.
SAV: Out of all of your jobs so far, which has been your favorite?
Huchton: There is something special about that first paid job. It validates the work that is put in and gives you confidence and motivation to keep pushing. My first job was for a small non-profit organization that serves the youth. I enjoyed getting the chance to learn about them in my research and then through the script.

SAV: Can you tell us about the two latest voice-over gigs you just got? What about those gigs appealed to you?

Huchton: The last one was a narration for a high school marching band's halftime performance. This was my 2nd high school band to narrate for and I have since gained another just this week. Being from Texas and loving high school football, I have enjoyed reading these scripts and imagining my voice being used to set the stage for the musicians every Friday night during the season. The second was for a summer camp looking to create a staff recruiting video. This one was great! I love the summer camp industry and the impact it has on youth and staff each year.

SAV: Why voice-over? What peaked your interest in this industry?
Huchton: It all started with a boy and a dream… Kidding. It was really nothing like that at all. I spend a great deal of time presenting workshops and keynote addresses at conferences across the country. From that network, I was hired as an emcee in several venues. The momentum and interest grew from there and I decided to jump in and see where this journey could lead next. Less than a year in and I am so glad I made this decision.
SAV: What are some things you learned from your voice-over coach that you still incorporate in your everyday voice-over routine?

Huchton: She helped me realize that my past work as a speaker and emcee would be a valuable asset and that my new training in VO would greatly improve my public speaking as well. Since working with Justine Reiss, I make a deliberate effort to SLOW my speaking down. It was one of the first things she mentioned to me and that advice has been one of the guiding practices in my work. She also helped me to become less polished. My presentations are so rehearsed and timed out that I was not connecting with people on the personal level in my VO work. She really helped me to open myself up to learning that perfection is not what is needed or even wanted. That does not mean, however, that I should not put in the work to always make myself better and strive for my best effort.
SAV: What are some of your home studio essentials?
Huchton: My home studio is also my work from home space. Being a professional photographer, I have many of my photos hanging on my walls. All are done on canvas and they are a great sound dampening tool and have cut out many of the bounces we try to avoid as voice-over artists. I was also able to find some great heavy blankets. Those are hanging on my doors and windows to keep outside noises at bay and reduce the sound bounce. Living out in the country in TX, I have very few outside noises until night time when the crickets and cicadas begin their nightly songs. I was surprised at how much noise they make and how it would affect my recording. The blankets really helped reduce this background noise.

SAV: What do you like to do outside of voice-over work?

Huchton: I love being outdoors, I am a mountain biker and love spending time on my bike on a remote trail. I am also a professional photographer covering nature and landscapes as well as sports across the country. You can see my photography work at www.timhuchtonphotography.com.  
SAV: If you could be the voice behind ANY company, what company would it be for and why?  
Huchton: Mine would be less of a singular company and instead more of an entire industry. I have spent the majority of my career working for the summer camp industry. The impact and development that camps provide for youth and staff alike is awe inspiring. Working at a summer camp was the first place I was able to find MY voice.Supporting this industry may help another person find their voice as well.
SAV: What does the Fall season look like for you? Have new VO gigs lined up?

Huchton: I have several jobs lined up in the que right now. I am looking forward to these projects as they are from both my network of contacts as well as a previous client who is hiring me again! It is also my busiest season for travel and speaking engagements. This Ffall, I will present workshops for numerous conferences and I am hoping this will allow me to expand my network even further for future VO work.
SAV: What's one piece of advice you'd give to someone who is new to voice-over?
Huchton: Network, network, network! I am a relationship builder by nature. Everyone I meet whether speaking at conferences, traveling, or hanging out at a local bar is a potential future client. Have business cards ready, follow up with them after, and always promote yourself in a professional manner. You never know who is around that could lead to your next big job.
Interested in learning more about our training programs? Join the conversation and see what others are saying about us!