Rob Hegner completed his coaching with Such A Voice in November of 2018 – let's check in with him a year in and see how his voice-over career has progressed!
---
What were you up to before you got into voice-over?
I was in various Operations Management positions for 31 years for Church & Dwight, a major consumer packaged goods company.  Prior to that, I worked in news and sports at radio stations in Maryland and West Virginia.
Had you heard of VO before or considered it as a career path? If not, what about it appealed to you most?
Ever since leaving my radio job, I had voice-over in the back of my mind as an area I would like to pursue someday, and now, here I am!
What was the most valuable part of your training with SAV?
To get outside your comfort zone, and stretch your capabilities.  Don't be afraid to take chances!
Is there anyone in particular (at SAV or otherwise) that has been a mentor/role model in the industry?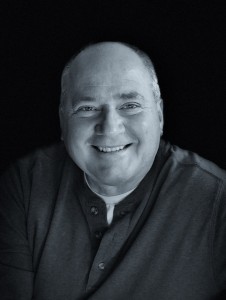 I am very thankful to Justine Reiss and Claudine Ohayon for their coaching and encouragement from the beginning of training all the way through demo production.  It was extremely important to me to be able to train with people who have a successful track record in voice-over, and Justine and Claudine fit the bill perfectly.
What advice would you have for folks currently going through their VO training?
From a 30,000 foot level, you need to understand the balance of learning and doing.  On the learning side, you do need to work with a good coach, and understand your equipment, your mic technique, your digital workstation.  You have to know how to market yourself, get a website, and what it means to run your own business, including how to invoice customers and receive their money for the great work you're doing!  
But the flip side to that is DOING.  You can learn as you go, and you will make mistakes!  But, you need to get yourself out there and start. You will quickly learn what areas you are good at, and where you may need some help.
Also, you need to think like a business owner.  Where is my next job coming from? How do I have to market myself?  How do I develop and foster relationships, and turn those folks into customers?  Just having a great voice, or a good delivery is not enough. You own a business!  
Aside from VO, what are your hobbies or passions in life?
I enjoy traveling with my wife and daughters.  We went to Aruba in August -I would highly recommend it!  I enjoy golfing (I wish I could play more), and I have been playing fantasy football for more than 25 years!  I enjoy watching football and basketball, especially games including my alma mater, West Virginia University.
I hear you're working on an e-learning project, ironically enough, for content about audio engineering. How's that been? Learn anything interesting about audio engineering you can use in VO?
This has been a fun project.  It's literally a how-to for beginning audio engineers.  A lot of "turn this dial up, while bringing this volume down" sort of thing.  One of the advantages of working with the audio company is they just want raw audio.  It saves me a ton of processing time!
Aside from those training videos, you're also doing some local spots. How do those differ from the e-learning stuff?
I've done a few local commercials for a zoo in Michigan, as well as scoring my first national commercial (for a nebulizer) in August.  As you might imagine, the tone for the commercials is a bit faster paced, with an emphasis on hitting the "sell" words, all while hitting a 30 or 60 second mark.  I had a lot of fun doing those! The e-Learning is a bit slower pace, as folks are following along with a video and/or slides in a learning environment. I enjoy this type of work also, and it is where most of my work comes from!
How would you describe your sound?
Warm, professional, sincere, authoritative, knowledgeable.  I've received feedback more than once that people could not believe I am 60 years old, because they felt I sounded much younger.  I'm taking that as a compliment!
What would your dream VO role/project be?
I have a few.  I would love to be a narrator for NFL Films.  I have been a football fan for as long as I can remember, and have a deep knowledge of the game.  My other dream job would be to be a narrator for History Channel documentaries.
Any other thoughts you have about voice-over in general?
In this digital age, it is rather easy, and inexpensive, to start in voice-over.  There is a ton of competition, but there is also a ton of opportunity. While you certainly have to have talent to succeed, I believe it is very important to get the proper coaching (thanks SAV!), and to keep grinding every day.  The work is out there. You have to know how to go get it (I'm still learning!).
Anything you'd like to plug?
Sure, if folks want to visit my website, they can find me at robhegnervoice.com.
Feel free to drop me a line, and I will answer any questions you have about my journey in voice-over…or your fantasy football lineup this week!
Want to get started in voice-over? Check out our introductory webinar to learn more about how to get started!
Comments
comments