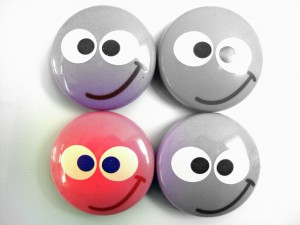 I talk a lot about the fact that a growing number of working actors are "discovering" voice-over. The fact that Backstage magazine (the actor's bible) published a very comprehensive article about voice-acting this week is pretty telling. This is exciting news! Actors are applying their acting techniques to commercials and narrations, thereby changing the landscape of voice-overs, and raising the bar of what's expected of their performance. This means voice actors must grow in exciting ways to meet the challenge. And now more than ever, voice actors need to find ways to stand out in their voice-over auditions!
Consider these stats from SAG-AFTRA and the US Department of Labor and Statistics:
There's been a 900 percent increase in the number of voice-overs required to be voiced over the last three years.
It takes an average of 200 auditions to book a job.
There are nearly 9,000 union (SAG-AFTRA) voice-overs produced monthly across the country.
A bulk of voice-overs both in and out of the U.S. are non-union.
Of those auditioning, the likely contenders to book the project are consistently narrowed down to about 10 percent.
More than 85 percent of everyone auditioning is disqualified from booking the job for a variety of reasons.
—Backstage, by Kate McClanaghan, October 27, 2017.
There's a lot of great news here! The number of voice-over audition opportunities have increased dramatically. The average number of voice-over auditions it takes to book a job (200) is simply a fact of life, but you may find that you book a job much sooner than that.
As voice actors, it's our task to make sure we are one of the ten percent who are booking voice-over auditions. We do this by being the most professional and by standing out from the crowd.
To stand out and to be one of the "ten percenters," we can't just be good, we have to be outstanding.
We stand out by doing the work that completely turns the copy into our story.
After you have honored any directions provided and performed deep script analysis, ask yourself the following question:
Do I care about what I'm about to say?
A simple question, but extremely effective. If you care (and have a deeply personal connection to the copy), get specific about it. Develop a two-word emotional hook that clearly defines how the story makes you feel. If you don't yet care, you must find a way to make yourself care. This requires digging into the words to find the one thing in that copy that you can connect to. 85 percent of folks auditioning today don't do this crucial step!
Your uniqueness separates you from everyone else. In fact, the things you may think are "flaws" may actually be the qualities that help you book your next job! Get to know yourself and hone in on your most interesting characteristics! You will discover that casting is celebrating you and your uniqueness like never before.

Don't forget to check out our VO Pro Membership and the Such A Voice blog for more content like this!
There are two other ways in which you can tune into our blog!
Listen to the audio version of this blog post on the Such A Voice Soundcloud!
We're also on YouTube. Check out the video for this post:
---
About the Author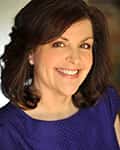 Nancy Wilson is a producer and coach at Such A Voice. She is a busy voice actor and environmental writer, as well as a member of the SAG/AFTRA Radio Plays committee.