Here at Such A Voice, we bring together some pretty incredible professionals from all different parts of the world to provide our students with a top voice-over education. Our staff members have such a wide variety of backgrounds and unique personalities. From working VO actors starring in movies, video games, and national TV commercial campaigns, to producers spending their days working on voice-over demos as well as broadcast voice-over work, to copywriters, casting directors and many other industry skills in between! We genuinely love bringing our expertise and our experiences together to create the best programs for our students.
For this week's staff spotlight, we'd like to introduce you one of our newest team members, Evan Lacon!
---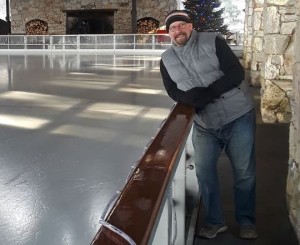 SAV: Hi Evan, welcome to the Such A Voice team! We're happy to have you here. We'd love to get to know more about you – what are some fun facts about yourself?
Lacon: I just wrote a book called Finishing: 21 Tools Guaranteed To Help You Reach Your Goals, Even When Things Get Tough. I wrote it for people who want to make a change, but aren't avid readers. It's great bathroom reading as each chapter is only three to five pages.
SAV: Walk us through your everyday responsibilities here at Such A Voice.
Lacon: I work closely with Ben Werlin, who is the CEO for the company, and help support our beloved and amazing live class instructors.
SAV: What is your favorite voice-over phrase?
Lacon: "Stand clear of the closing doors." It's so obscure, but it's so very important to do!
SAV: What do you like the most about living in the state of New York?
Lacon: The mountains, streams, and waterfalls. Plus the myriads of historical towns with their unique charms.
SAV: If you could book a trip anywhere outside of the US, where would you decide to go and why?
Lacon: Costa Rica because my husband is from there.
SAV: What kind of music do you like listening to on a long drive?
Lacon: On long drives, I listen to Business Radio channel 111 on Sirius XM. This channel is sponsored by the Wharton School of Business and the content is excellent. The greatest thought leaders, entrepreneurs, and scholars of the world can be heard there. (I swear I don't own stock with them, haha!) Other than that, I like singer-songwriter, classical, and techno/house music.
SAV: If you were home on a rainy Sunday afternoon, what would you want to see the most on television?
Lacon: Don't judge, but Star Trek Voyager, Schitt's Creek, Law and Order SVU, any PBS nature, cooking, or travel show. And if I'm feeling particularly degenerated, The Real Housewives of Atlanta.
SAV: If you could paint a picture of any scenery you've seen before, what would you paint?
Lacon: So many to choose from, perhaps the early morning sun rising over the Atlantic Ocean.
SAV: If you could learn any language fluently, what would it be?
Lacon: Spanish, so I could talk to my husband's family and friends from Costa Rica.
SAV: What are you looking forward to the most this year?
Lacon: Being able to make a meaningful contribution to SAV and losing 30 pounds. Oh, and my book hitting the NY Times Best Seller list for bathroom reading.